Professor Pietro Ducange, Ph.D

SMART Engineering Solutions & Technologies (SMARTEST) Research Centre
eCampus University, Via Isimbardi 10, 22060, Novedrate CO (Italy)
WEB: http://smartest.uniecampus.it/
Email: pietro.ducange@uniecampus.it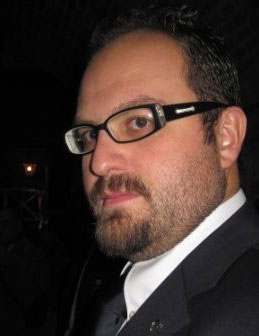 Title: Social Sensing and Sentiment Analysis
How to exploit On Line Social Network as information Sources
Abstract: Social network sites, also called micro-blogging services (e.g., Twitter, Facebook, Google+), have spread in recent years, becoming a new kind of real-time information channel. Their popularity stems from the characteristics of portability thanks to several social networks applications for smartphones and tablets, easiness of use, and real-time nature. People intensely use social networks to report (personal or public) real- life events happening around them or simply to express their opinion on a given topic, through a public message. Social networks allow people to create an identity and let them share it in order to build a community. In this talk, we first discuss how social networks and media platforms can be used as sources of information for the detection of events, such as traffic congestion, incidents, natural disasters (earthquakes, storms, fires, etc.), or other events. Then, we show how to extract the "sentiment" hidden behind messages and comments that users post and share on social networks. The users' sentiment may be exploited for profiling the reputation of commercial activities and brands, for estimating the results of elections or of marketing campaigns, and in general for evaluating the general humor of a community with respect a specific topic.
Keywords: natural language processing, sentiment analysis, social sensing, text mining.
CV: Pietro Ducange received the M.Sc. degree in Computer Engineering and the Ph.D. degree in Information Engineering from the University of Pisa, Pisa, Italy, in 2005 and 2009, respectively. From May 2014, Pietro Ducange has been Associate Professor at the eCampus University. He teaches Computer Architecture, Operating Systems, Artificial Intelligence and Data Mining. He is the Director of the SMART Engineering Solutions & Technologies (SMARTEST) Research Centre and the Coordinator of Business and Computational Intelligence (BCI) research group at the eCampus University. Moreover, since September 2014 prof. Ducange has been adjunct professor at the University of Pisa, where he is also a member of the Data Science and Engineering Laboratory of the Department of Information Engineering. His main research interests include evolutionary fuzzy systems, big data mining, social sensing and sentiment analysis, multi-criteria optimization. Prof. Ducange has been involved in a number of R&D projects, funded by both public or private entities, in which data mining and computation intelligence algorithms have been successfully employed. He has co-authored more than 40 papers in international journals and conference proceedings. Prof. Ducange has served several international conferences as PC member. Currently, he serves the Soft Computing Journal (Springer) as associate editor in the Methodologies & Application area.
Professor Igor Tičar, Ph.D.

University of Maribor, Slovenia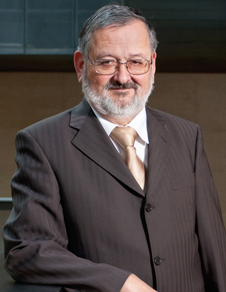 Title: The Future and Perspectives of Engineering Education
Abstract: The study of engineering and natural sciences has been somehow neglected in the last three decades in Slovenia. Here, social sciences and humanities, especially economics and law, have come to the fore. With too many university graduates in these profiles, there has been a shortage of engineers of all kinds. Given a relatively high unemployment rate of graduates in the fields of social sciences and humanities, there is a demand for engineers coming from the economy. It took us several years to turn the studying trends in favour of engineering studies. This was a problem not only in Slovenia, but also in technologically advanced EU countries. They solved the problem (and are still dealing with it) by "importing" experts from other countries, mostly from Eastern Europe.
We have noticed that phenomenon, as you probably have! Today, the percentage of students studying engineering sciences is increasing. Perspectives are good, given the economic growth, which is relatively good – i.e. high. Of course, we must continue to work on the popularisation of study programmes in engineering and natural sciences, even in elementary schools, and on investment in equipment and facilities in polytechnics. At the same time, we have to cooperate with the social and economic environment, which will have to absorb graduates with new knowledge and skills in existing and emerging companies. Only in this case, we will be able to increase both value added and GDP.
Adjunct Associate Professor Darko Huljenić, Ph.D.

Ericsson Nikola Tesla d.d.
Croatia
e-mail: darko.huljenic@ericsson.com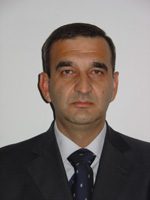 Technical Lecture
Title: Networked Society – Challenges and Opportunities,
Industrial Perspective for Usage and Development
Abstract: People are connected. Things starts to massively connect. We are living in the networked society and use opportunities of digital dynamics in a physical world. This is paradigm shift for all of us and expect from us culture of participation. The new services will enable personalization, participation and productivity. With ICT support we changes how we live, how we work and what we can produce as new values. With such transformation into networked society we enable everyone to be more inclusive, we make potential to everyone more equitable and empower people.
The presented topic will cover key enablers in the networked society and discuss critical success factors and open opportunities. The focus will be on the software as main technological component of the provided transformation. It will be discussed the role of communication network as enabler of transformation based on 5G specifications. What are the main development challenges in such heterogeneous world?